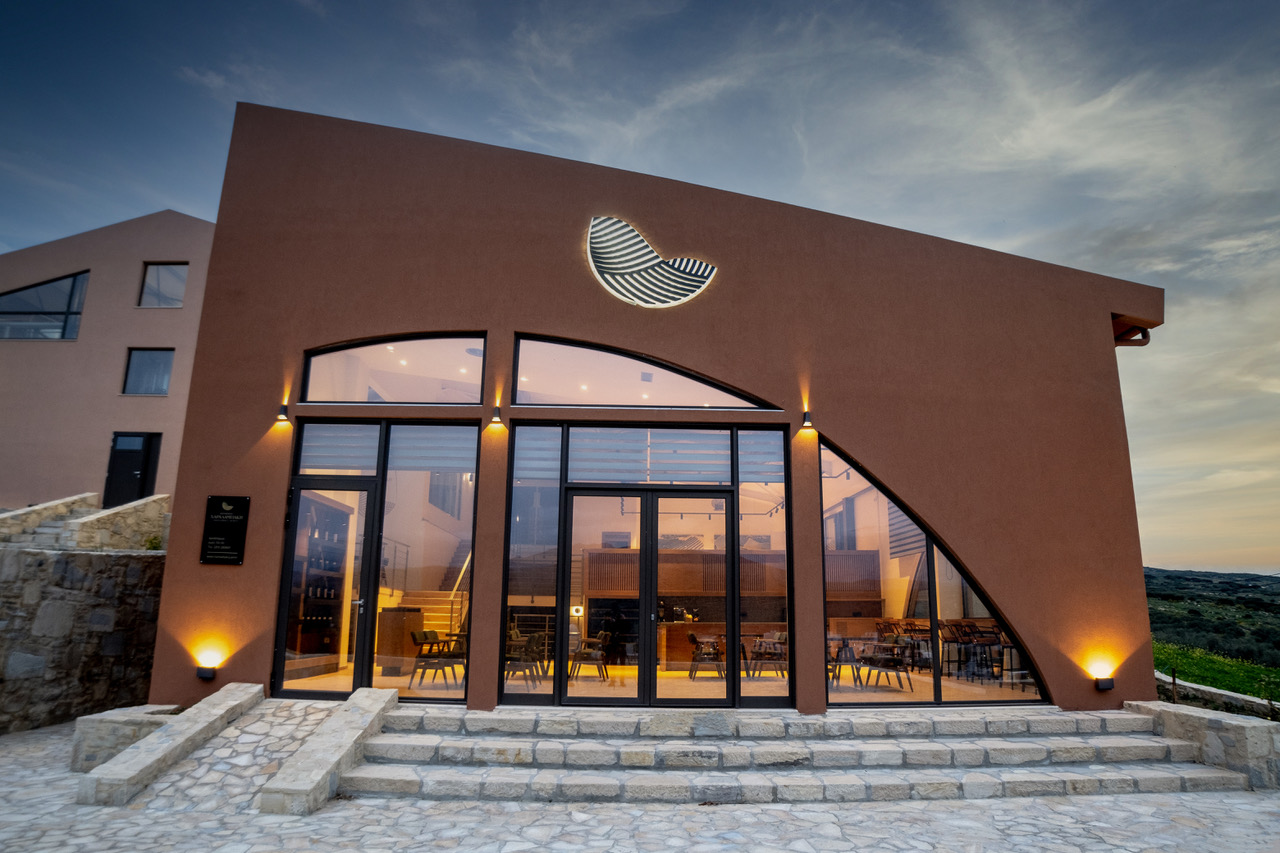 Cellar of Birds
Minimal touches and earthy colors compose a space, dedicated to hospitality and winemaking.
Here the visitor can experience a special wine tour, get to know the labels of our winery and learn about the history of wine, while enjoying a tour of our state-of-the-art facilities, equipped with the latest technology and our own vineyards.
Geraki (Falcon)
A VIP wine experience. Get to know the history of our winery, our varieties and our labels, while enjoying a constructive walk in our state-of-the-art facilities and our cellar!
Luxury private tour and wine tasting.
Local food with wine pairing.
Duration: 2 hours & 30 min.
Cost: 120€/person
Wine Labels: 5
Max number of visitors: 6
Helidoni (Swallow)
For all wine lovers. Get to know our labels, enjoy a tour in our winery and discover the history of wine in Crete.
Duration: 60 min.
Cost: 35€/person
Wine Labels: 4
Minimum number of visitors 6
Spourgiti (Sparrow)
For all those who want a first acquaintance with the wine. A special educational experience that takes you on a journey through the flavors of our wines.
Duration: 45 min.
Cost: 20€/person
Wine Labels: 3
Minimum number of visitors 6
All our experiences are accompanied with plates of Cretan flavors.
For teenagers 12-18 years old, the entrance fee for each experience is half of the initial one, while for children up to 12 years old the entrance is free.