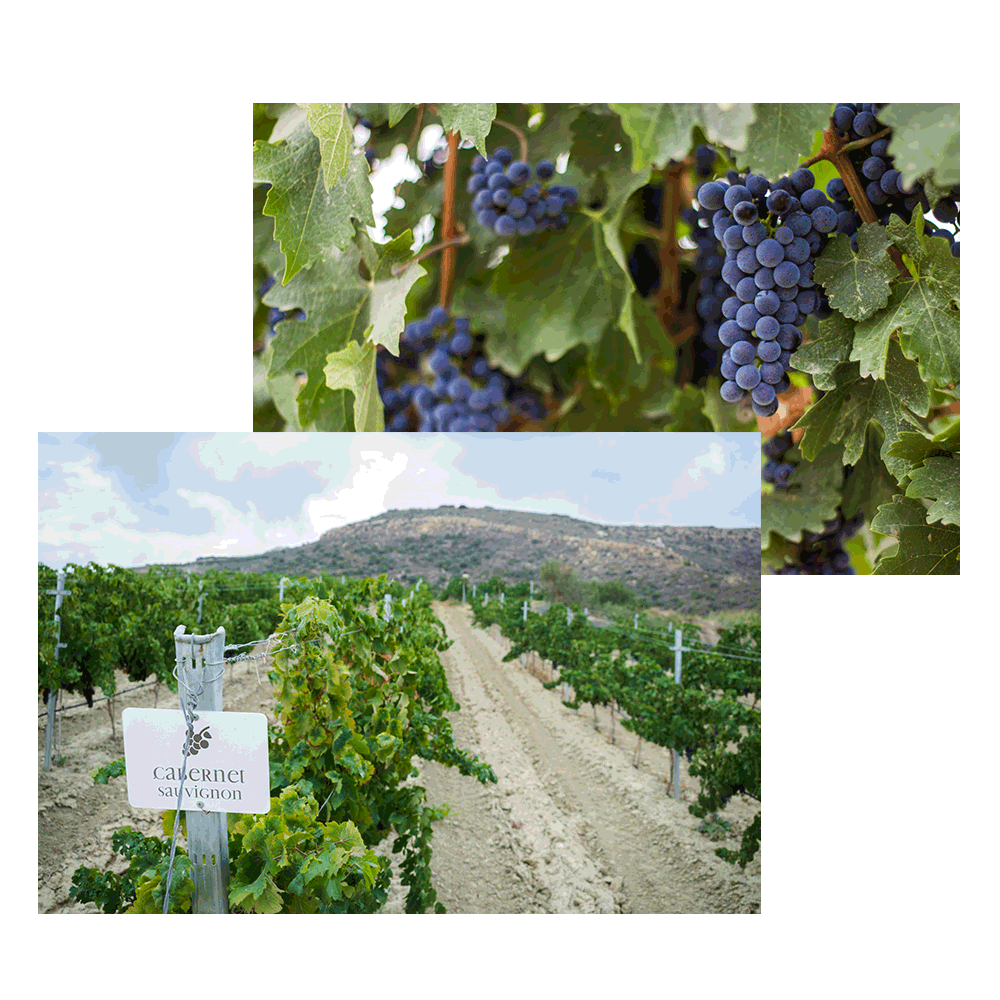 Our vineyards are located in the heart of the island.
In a height of 400-430 meters, the olive groves were transformed with great labor into our productive vineyards.
Their fruition is a result of extended researching and have piqued the interest of many European , and not only, companies, that lead in their own fields.
It started in 2015 with the purchase of 100 acres. In 2016 we moved to extend our vineyards with the acquiring of 35 more acres, in 2017 with 30 more and in 2018 with 15 extra acres. Now, near the middle of 2019 with almost 200 acres in our disposal, we are steadily marching forward to further extend them.
Our goal is to create the suitable conditions that will allow us to spread the Cretan wine to the edge of the world.