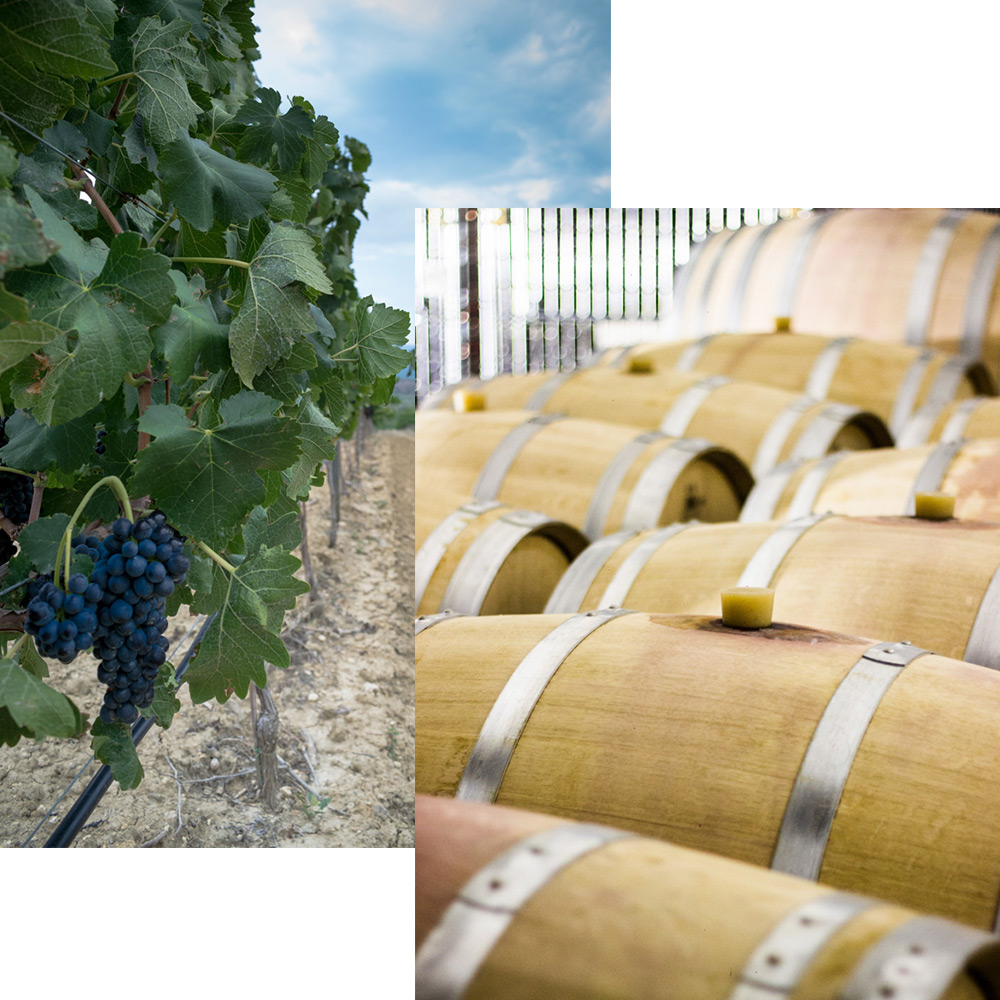 The family tradition of growing grapes and producing wine begins with Nikolaos Haralambakis.
The first few years are limited to producing it for our own use and that of our family.
Despite his small contact with the sector, he was able to convey his love and affection to his offspring.
In 2014, Yannis Haralabakis took the big step of engaging our family in producing wines on a larger scale.
Today the effort continues with undiminished intensity.
Owned vineyards and state-of-the-art technology facilities guarantee the creation and bottling of wines that will captivate your senses.
So we welcome you on our journey, accompanied by the enchanting scent and special flavors of our labels.
Timeline
Begins our family's involvement with cultivating our very first vineyard. Our first variety of grapes were the soultanina, and apart from producing wine & raki, we slowly began experimenting with raisins.
1975
A tremendously important year, 2002 was the year our vineyard transformed into an olive grove and our family came very close to letting a tradition spawning ages to be lost.
2002
2008 was the year that market the future of our family. We required our first vineyard (4 acres) with the intention of creating a traditional wine to meet our family's needs. An ostensibly lost tradition had returned to take root and bloom. Fine grape varieties like Cabernet, Sauvignon, Merlot, Syrah but also Moschato Spinas were decorating our vineyard and creating special wines, characterized by wonderful perfumes and special tastes.
2008
2014 marked the moment everything would change. The decision to move forward was not easy, but our love for wine & its production was undisputed. A heavy task to undertake, and an enormous investment. With the sole purpose of bringing a vast audience close to excellent wines. Studies of specialized scientists and oneologists, the purchase of 80 acres of land and olive groves, a tremendous amount of labor and love were poured into an ambitious project. Now owning 200 acres of vineyard we are ready to bring to you the best Cretan wines.
2014
Excavations began, and the foundations were made for the construction of facilities for model processing, storage and bottling.
2017
The year of our first harvest. The year our labor was rewarded and we moved forward to our first, official vinification. 2018 was when our first Praxis were born (Praxis I,II,III,IV). Excellent labels ready to accompany you to any occasion.
2018
Continuous hard work is being poured into our products with the same precision and enthusiasm. With great love and affection we bring you our two new labels.. Praxis V & Praxis VI, enriching our already substantial production. And of course.. the best is yet to come.
2019